Summer Language
Program
Sample Itineraries
Applications welcome from everyone!
Students from any university
and adult learners too!

Learn Italian in Italy with us!

Home | General Info | Summer Language Program
Studia l'Italiano e Scopri la Cultura del Mediterraneo
Study Italian and Discover Mediterranean Culture
Program includes a week visit to Puglia or another region
For the optional visit of Rome before or after the program click here
Possible Trips within Calabria: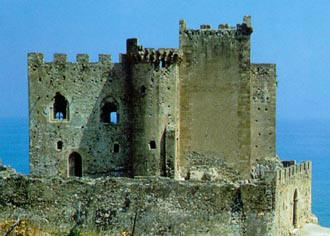 Castle of Frederick II, in Roseto
For more pictures click on Excursions at our
In another region of Italy (included in the price)
Puglia. Otranto and Lecce: Otranto is a wonderful city on the Adriatic cost famous for its wonderful beach, Medieval castle and church.
Otranto

Lecce is a unique Baroque city of Puglia. Alberobello is the famous town protected by UNESCO for its famous "trulli".
Basilicata. Matera: A city in Basilicata famous for the Sassi, the houses built in caves of tuff rock which gave to the city the privilege of becoming the first site in the world declared by UNESCO as a "cultural landscape." Populated since the Paleolithic Age, Matera is the most interesting city of Basilicata, also for the circa 125 churches with Byzantine frescos built into caves. Thanks to its unique landscape several movies were filmed in Matera, such as The Passion of Christ (2004) directed by Mel Gibson.
For more pictures visit our Photo Gallery

To register please fill out our Application Form

Macchia Albanese, De Rada's hometown


The Entrance of De Rada's House