You can know follow us on:


Italian Language and Culture School
June 21-July 18, 2014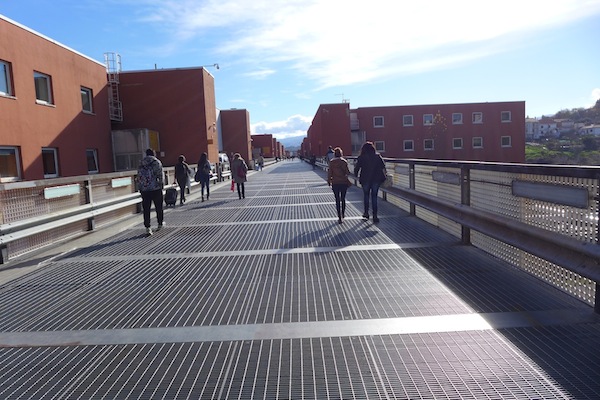 June 7-30, 2014
July 5-28, 2014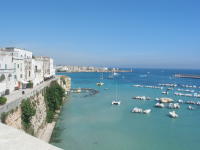 June 1-28, 2014
July 1-28, 2014
LATE APPLICATIONS ARE WELCOMED
You may apply to the De Rada Programs
even if you missed the deadline.
University of Rhode Island Program at the De Rada Summer Institute
B&B Milosao
Learn Italian in Italy with us!

Home | General Info |Summer Language Program
Studia l'Italiano e Scopri la Cultura del Mediterraneo
Study Italian and Discover Mediterranean Culture
"The strength of this program lies in our strong academic integrity and in our innovative approach to learning. We combine traditional classroom teaching and interactions with local people, culture, traditions and cuisine."
Michelangelo La Luna, Ph.D., Program Director
---
High School & College Language & Cultural Courses, Films Shooting,
Scolarships, Special Guests & Innovative Courses
Summer Programs 2014

Study Italian while Participating in the Production of an Independent Movie

Learn how to Cook & Paint in

Calabria or in Puglia
(weekly programs also available)


***

Special Guest Summer 2014 is

Carmine Abate

One of the Best Writers in Italy

Translated in several languages

Winner of the 2012

Campiello Literary Prize

&

The Worldwide Recognized Gelato Maker

Tommaso Affaldano





***

LATE APPLICATIONS ARE WELCOMED

You may apply to the Program
even if you missed the deadline.

Applications welcome from everyone!
We welcome students and adult learners from all around the world (please see the student and adult learner evaluations). The De Rada Institute does not discriminate on the basis of gender, race, ethnicity, religion or national origin.
Please Join Our
Saturday October 25, 2014, 6:30pm
Donations to our non-profit organization

Thank you very much for your kind donation which will be be used to improve our program. If you want to establish an endowment for scholarships given on your name, or if you want to sponsor our movie production or any other activity please contact us and let us know.

The De Rada Italian Institute is a 501 C3 non profit organization and therefore your donation is tax deductable. For your tax deduction, please contact your tax consulter.
Program Sponsors

De Rada Italian Institute Cambridge, MA/Kingston, RI:
A non-profit educational institute promoting the general diffusion of culture through education and exchange in cooperation with Italy and other European countries.

Centro Internazionale

di Studi Deradiani

San Demetrio Corone (CS), Italy:
A cultural, non-profit organization dedicated to the memory of Girolamo De Rada (1814-1903), the most important Italian-Albanian poet and writer of the Romantic period


Contact Information

De Rada Italian Institute
37 Kingston Hill Ct.

Kingston, RI 02881

tel. 857-928-3456

www.derada.com
info@derada.com

Centro Internazionale

di Studi Deradiani
Vico I Dante 4
S. Demetrio Corone (CS), 87069
ITALY
tel.fax (011-39)0984-956165
info@derada.com