Home | De Rada at UNICAL Home | Course Descriptions

De Rada Program at
Università della Calabria
June 2-30 & July 1-28, 2015
(Workshop: July 3-12, 2015)
For High School and College Students
& for Middle and High School Teachers
A Great School in a Great Location!!!
The University of Calabria is considered one of the best schools in Italy for its teaching, standards, research and service, including dining, transportation and rooming. Unical has obtained outstanding positions on a national scale for its great resources allocated to teaching and research, only after having passed rigorous tests of selections. UNICAL has a great campus located 15 minutes (by bus) from the city of Cosenza and 15 minutes (by train) from Paola and the Tyrrhenian sea.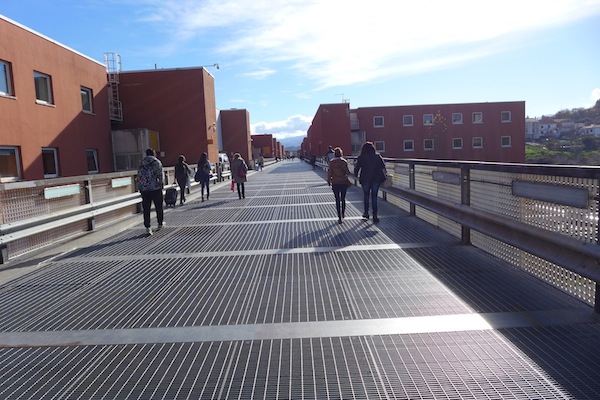 Università della Calabria, Il ponte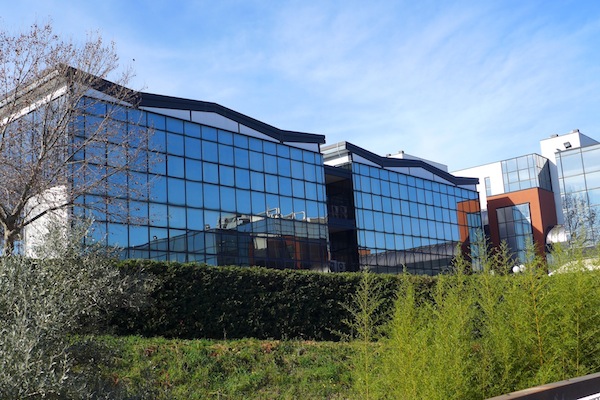 Università della Calabria, Biblioteca Area Umanistica
Calabria is located in the Southern tip of Italy and boasts unforgettable vistas across magnificent beaches with crystal clear water and rugged mountains. Additional breathtaking scenery includes ancient Greek and Roman ruins; Medieval, Renaissance and Baroque towns; Byzantine and Norman churches and castles.
Donations to our non-profit organization

Thank you very much for your kind donation which will be be used to improve our program. If you want to establish an endowment for scholarships given on your name, or if you want to sponsor our movie production or any other activity please contact us and let us know.

The De Rada Italian Institute is a 501 C3 non profit organization and therefore your donation is tax deductable. For your tax deduction, please contact your tax consulter.
Program Sponsors

De Rada Italian Institute, Cambridge, MA & Kingston, RI:
A non-profit educational institute promoting the general diffusion of culture through education and exchange in cooperation with Italy and other European countries.

Contact Information

De Rada Italian Institute
37 Kingston Hill Ct.
Kingston, RI 02881 USA

tel. 857-928-3456
www.derada.com
info@derada.com

Coordinator at Unical

Doctor Gianpiero Barbuto

Manager of International Relations

Email: gianpiero.barbuto@unical.it